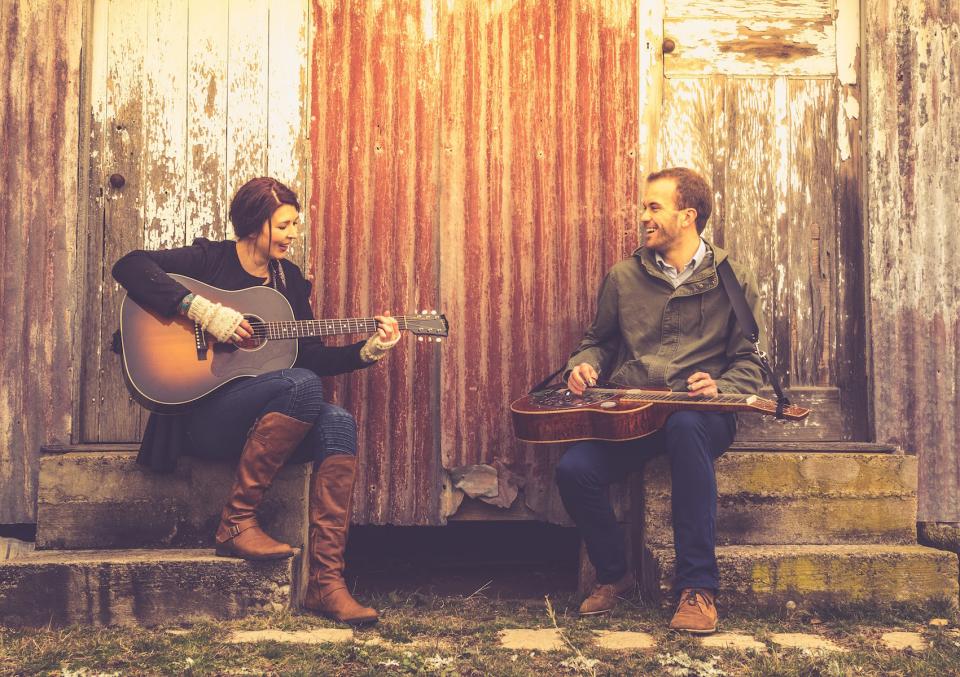 MONTGOMERY CHURCH is coming to Bittern!!! This visit has been a long time planned. I'm very excited to finally be able to present this dynamic duo for your absolute musical enjoyment.
What people are saying….….."Soaring vocals"  …….."Spellbinding Dobro"  ……"Stunning harmonies"……
Hailing from Cooma, NSW, Cielle Montgomery & James Church are a Folk/Americana inspired duo fast becoming known for their captivating stage presence and ability to move audiences with their powerful harmonies, skilful acoustic instrumentation on dobro and acoustic guitar, well-crafted original songs and undeniable chemistry. Influenced by greats such as Gillian Welch, Dave Rawlings, Tim O'Brien, and Patty Griffin, this is a musical pairing not to be missed. 
If you go out of your way for one gig this year, it should be this one! Do your research. Look them up on Youtube, find their Facebook page… but whatever you do, be sure to book yourself a ticket.
Opening for MONTGOMERY CHURCH, we have WILLIAM ALEXANDER. Crooning troubadour and old-time folk singer, William Alexander (the kid from Bourke), brings back the songs of Hillbilly and Country music's greatest figures as well as his own songs of the new world and all its trials and tragedies.
You are in for a night of marvellous, moving, mellow music with these two outstanding acts.
​
Supper will be provided, with a selection of Tea and Coffee, as well as snack food. Gluten/dairy free are always well catered for. (I might even share a bit of Birthday cake with you)
Date:
Saturday, 23 May, 2020 - 19:00